Samoa, a small island nation in the Pacific Ocean with a population of 1,79,000 became the latest "Least Developed Country (LDC)" to gain
accession
to the WTO on the 17th of December 2011.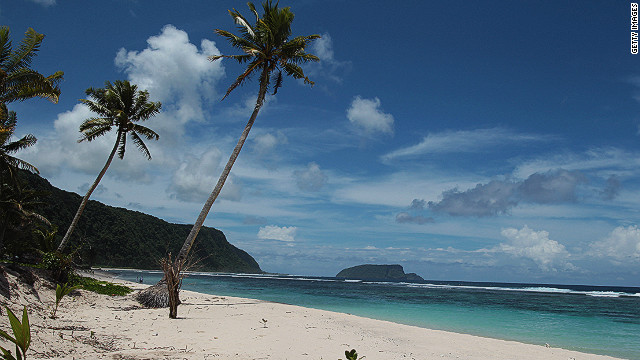 (CNN: Once the last beaches in the world to see the sunset, Samoa will be first place to see the sunrise from December 31)
With exports at 72 million US$ and imports at 287.9 million US$, its major trading partners are Australia (81.7% of exports and 25.6% of imports) and New Zealand (10.1% of exports and 22.8% imports).
Samoa has decided to skip its coming 'Friday" and go directly to "Saturday". CNN had an interesting story about this development that went like this:
"

However, on the Pacific island of Samoa - which plans to skip Friday this week when it switches to the west side of the international dateline -- the mood is more typically laid back and Polynesian.
"Sure, people are excited," government spokesman Uale Papalii was reported as saying to foreign media. "I myself am relaxed, (we are) only changing the calendar."
The decision to push the international dateline further to the east and go back to the future -- going directly from Thursday to Saturday -- was prompted by new economic realities rather than a need to be the first place in the world to celebrate New Year's Day in 2012.
Samoan prime minister, Tuilaepa Sa'ilele Malielegaoi, said the move would put the Pacific island nation of some 180,000 people on the same footing as its key trading partners in New Zealand and Australia, taking advantage of those economies links to China and the Pacific Rim."
Highlighting the importance of trade influencing the decision to do away with "Friday", the story continued,
"

In doing business with New Zealand and Australia we're losing out on two working days a week," he was quoted as saying in the English-language Samoa Observer. "While its Friday here, it's Saturday in New Zealand and when we're at church Sunday, they're already conducting business in Sydney and Brisbane."
Currently, the archipelago is 21 hours behind Australia and 23 behind New Zealand, giving it just four working days a week that coincide with some of the Pacific Rim's largest economies. By moving the zig-zagging international dateline further to the east, Samoa will be just three hours ahead of eastern Australia and one hour ahead of New Zealand."
The International Date Line's zigzag contours as well as entry into the WTO is adversely a
ffecting Samoa's business interests! This move to skip a day is to be seen in the light of the prospects Samoa sees in its entry into the multilateral body.
An interesting "geographic" influence on domestic policies influencing international trade prospects indeed.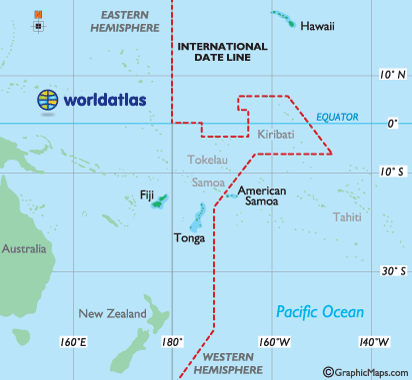 Another interesting fact about Samoa's accession commitment is the reference to vehicles! Here it goes:
"
Within five years of accession, Samoa would establish a nation-wide vehicle safety inspection system for automobiles older than 12 years that could require the suspension of the vehicle's right to use public roads. Samoa would repeal its current import ban on vehicles older than 12 years. Importation would be denied only to those vehicles that could not meet safety and environment requirements.
Within six months of its accession, Samoa would commit that residents and owners of previously registered left-hand drive vehicles could drive them provided they observe right-hand drive driving regulations."
The automobile industry does have a bearing on accession agreements!